Mercedes AMG GT Launch Campaign
The Mercedes AMG GT is handcrafted by racers. On the Website interested users and sports car fans were enabled to experience the unique sound of the new AMG 4.0-litre V8 biturbo engine in interactive mode. A virtual accelerator pedal enables users to rev up the GT. Three camera angles capture the vehicle from different sides on a dynamometer. Key items of information are additionally displayed. The interactive accelerator pedal was launched together with banners and social media postings.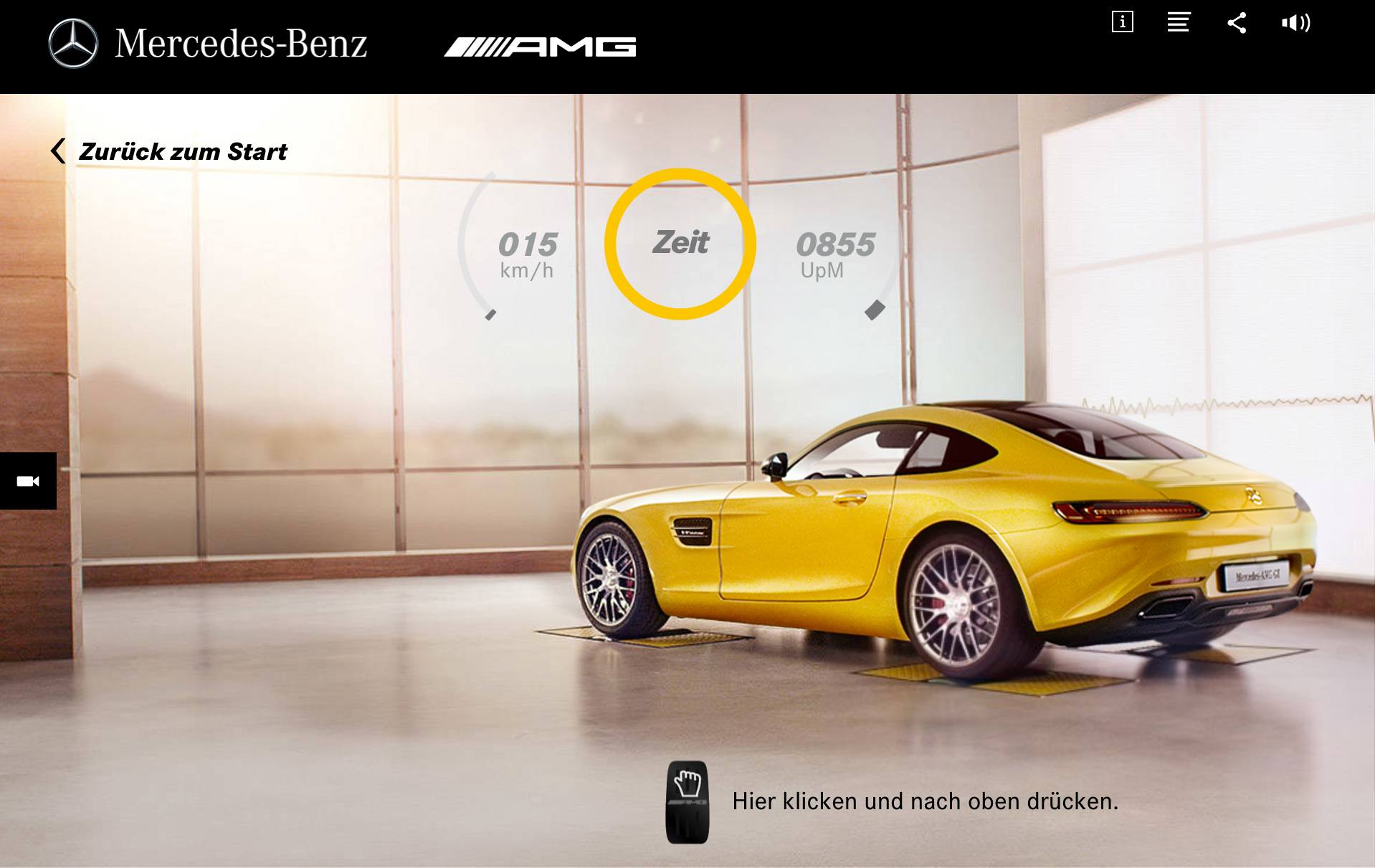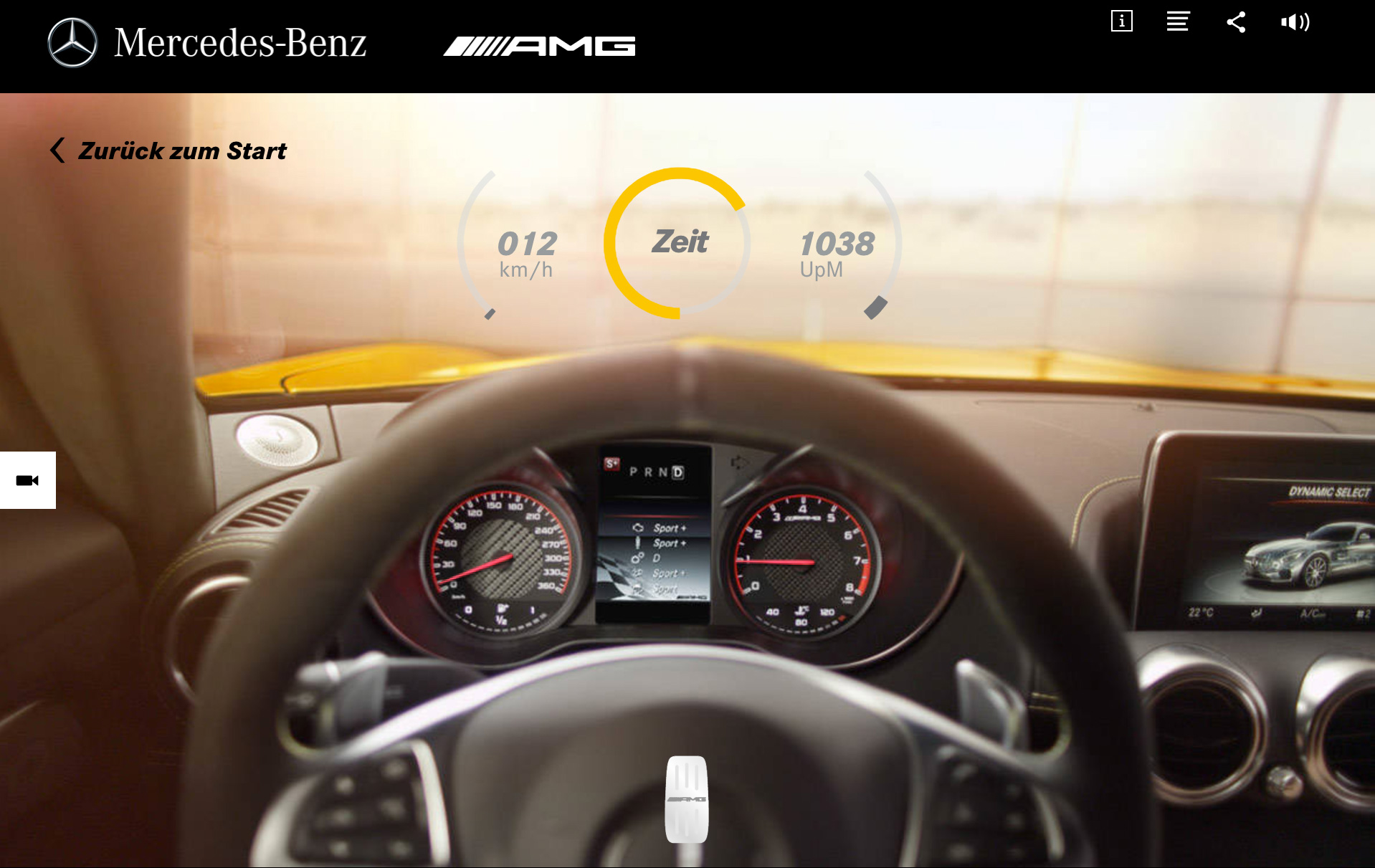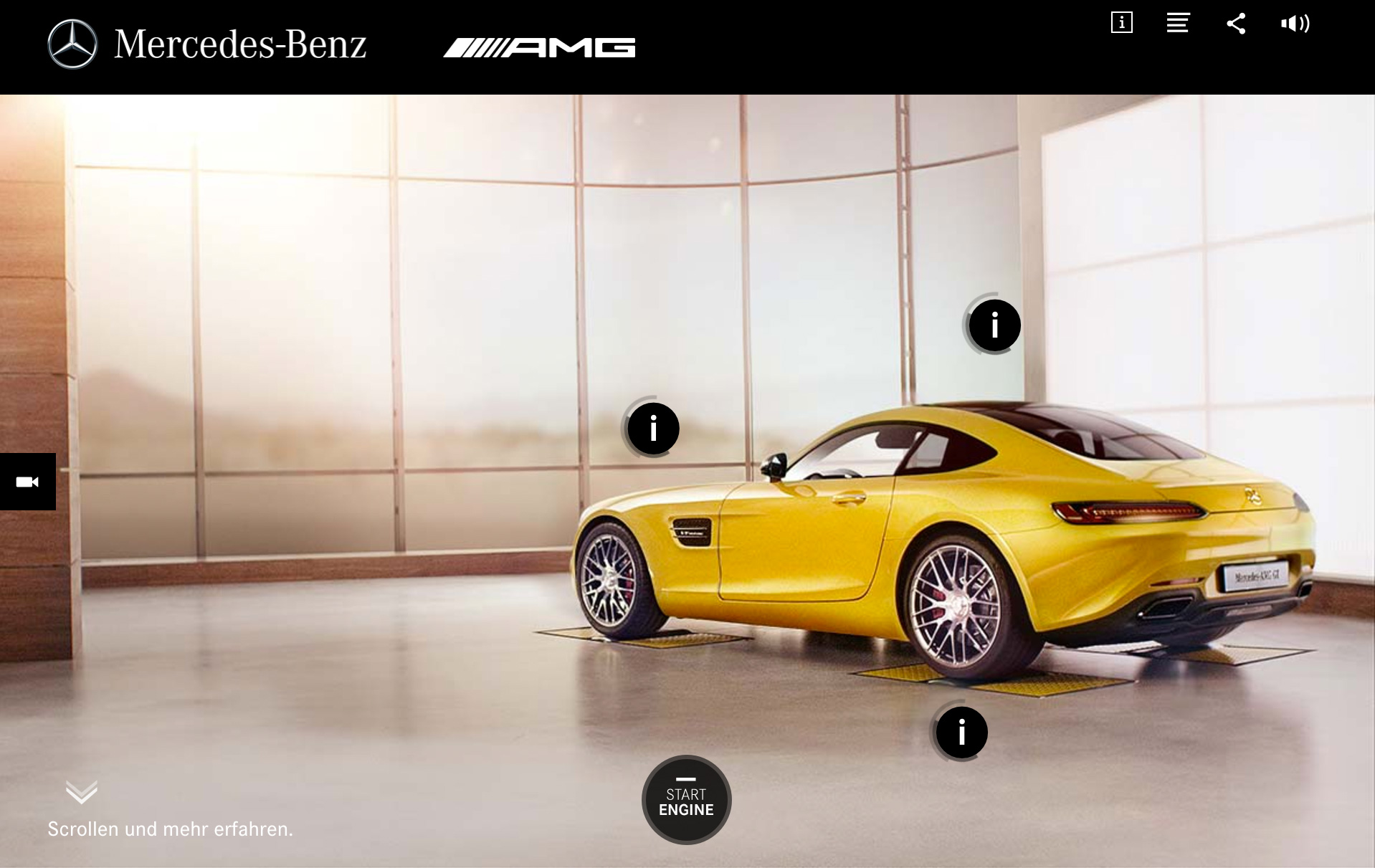 To ensure an authentic look, THE AMG GT was shot in a real set.